5 tags
3 tags
1 tag
3 tags
Wayfaring MD: Finding Purpose →
wayfaringmd: How do you stay optimistic, lively and happy despite all the problems and negativity around? How do you turn negativity to positivity? I guess this really boils down to … how do you find your sense of purpose? - follower who requested to say anonymous First off, let's get one thing straight:… READ THIS POSTTT :D :D :D Esp you medicine type peoplez :D
14 tags
Watch
A video of the buildings in the Brown School of Social Work at Washington University of St. Louis! Doesn't it look grand?? Here is a letter that I wrote to my freshman year self, for first years at Pepperdine. Maybe you guys will find it interesting :) Dear First Year Pepperdine Waves Karen, Guess what? In four years, you're going to be in a great graduate school after graduating magna...
8 tags
"Everyone must leave something behind when he dies, my grandfather said. A child..."
– Bradbury, Ray. Fahrenheit 451. New York: Simon and Schuster, 1951. pp. 182. Print.
14 tags
Make it Personal!
First three sections of Matthew chapter 9 explained: Jesus heals a paralytic context: many Jews had the mistaken belief that disabilities were caused by sin (see John 9, where Jesus' disciples ask why a man was born blind, whether it was because of his or his parents' sins), but Jesus emphasizes that disabilities are not caused by sin, and that they can be healed, just as sins can be...
3 tags
5 tags
1 tag
The means we use to accomplish a goal are just as...
tessaviolet: Listening to John's sermon at Harbor of Hope from a few weeks back. http://www.harborofhope.org/media/sermon/davids-trust hey it's pretty funny actually? :D also true facts :3
7 tags
"If I speak with the charm and sophistication of James Bond 007, but have not..."
– Daniel Walker's paraphrase of 1 Cor 13, which he read at his wedding ceremony. Walker, D. God in a Brothel. Downers Grove, IL: InterVarsity Press, 2011. 24-25. Print.
4 tags
9 tags
5 tags
5 tags
Brooks Baumgartner's Blog →
A blog worth following, by the founder of More Than Compassion, a non-profit that provides education, housing and spiritual mentoring to Guatemalan orphans at Fundacion Salvacion. The founder is a Pepperdine University alumnus from the class of 2011.
9 tags
7 tags
"One design ye are to pursue to the end of time,— the enjoyment of God in..."
– A Plain Account of Christian Perfection by John Wesley
9 tags
Faith in Action Silicon Valley →
Spotlight on an awesome local non-profit! New Life Church helped to start Faith in Action (FIA) in 1990, a rotating homeless shelter that houses up to 15 men who are motivated to get back on their feet. FIA provides job training, bus passes, laundry soap and connections to affordable housing as these guests live at a religious institution (church/synagogue) each month and eat their meals there....
davidmhur asked: Awesome blog. God Bless.
9 tags
You stay the same through the ages Your love...
30 tags
Seeds
I wrote this for our church newsletter. Then I put pictures and gifs to make it more interesting. You have permission to laugh at me now. I, Karen Yang, was a boring teen. I didn't go to birthday parties or sleepovers. I never saw a movie at night and definitely never went with boys. I hardly went to youth group, except when I felt bad for Sharon and Pastor Mike, who kept calling me. Of...
6 tags
The road to Christ in every text. →
A good reminder that all thoughts about God, all Scripture points to Christ, and that if we don't think about Christ when dwelling on Scripture, we miss the point.
4 tags
9 tags
"The Lord directs our steps, so why try to understand everything along the way?"
– Proverbs 20:24
20 tags
11 tags
Pepperdine University 2012 Commencement Address →
Don't for a moment lower your expectations or your ambitions.  But don't let them consume you to the point you become indifferent to the journey itself. Or to the extent that you fail to recognize how good you may have it at certain points along the way. This was seriously such a great speech. Watch it, read it, think about it.
21 tags
6 tags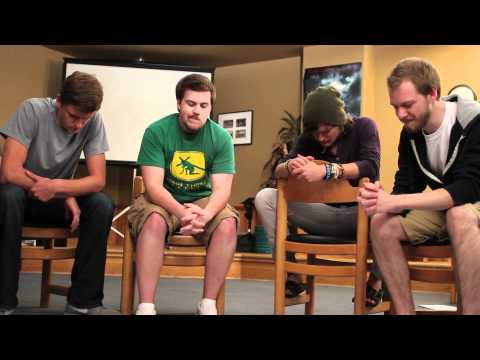 16 tags
30 Hour Famine
I was talking to one of the teens about 30 Hour Famine and his response was: who what when where why who's going what's happening when is it where is it why are we doing it Whoooooo that's a lot of questions! Let's do this. Who: New Life Church Youth What: 30 Hour Famine. We will learn about world hunger (specifically in the country of Malawi), experience hunger by...
2 tags
10 tags
16 tags
Watch
Hey runners. Check out the teaser for this documentary. Ryan Hall is the fastest marathon runner in American history. His consistency is only matched by legends of the sport. In order to go down as the best, however, Ryan needs to do something that has eluded him his whole career - win an international marathon. This August, Ryan will try to do that in the biggest race of his life, the 2012...
4 tags
10 tags
19 tags
"God died for you and for me and for that leper and for that person dying of..."
– -Mother Teresa, as she dedicated a convent in Charlotte, North Carolina in 1995; c.f. "Sacred Pathways" by Gary Thomas; "Mother Teresa of Calcutta," Charlotte Observer (June 14, 1995) Honestly, I think I would be terrified to meet Mother Teresa. Honored, but terrified....
6 tags
7 tags
5 tags
4 tags
10 tags
"How can a young person stay on the path of purity? By living according to your..."
– Psalm 119:9-16
6 tags
3 tags